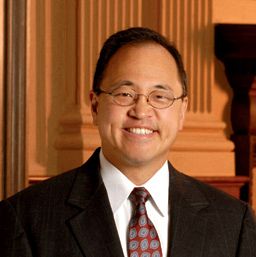 Christopher Yoo at AAU CPH
Time
08.03.2018 kl. 15.00 - 08.03.2018 kl. 16.30
Description
Net Neutrality: Recent Developments and Their Technological Implications
Be updated on what FCC Internet Freedom Order means on Net Neutrality, Network Virtualization and 5G.
Venue: Aalborg University Copenhagen, Auditorium 1.008, A.C. Meyers Vænge 15, 2450 Copenhagen SV
The January 4 release of the U.S. Federal Communication Commission's Restoring Internet Freedom Order marked the most recent installment in the long-running saga over net neutrality. University of Pennsylvania Professor Christopher Yoo will share his perspective on the nature of the most recent legal changes in the U.S., the likely next steps in the ongoing debate, and the implications of net neutrality for emerging technological developments such as network virtualization and 5G.
Christopher Yoo is the John H. Chestnut Professor of Law, Communication, and Computer & Information Science and Founding Director of the Center for Technology, Innovation and Competition at the University of Pennsylvania. Christopher Yoo is one of the most prominent US academics having contributed to the discussions on net neutrality.
Register at IDA TELE
Price
0
Host
IDA TELE and CMI
Address
Aalborg University Copenhagen, Auditorium 1.008 at A.C. Meyers Vaenge 15, 2450 Copenhagen SV
More information
https://universe.ida.dk/arrangement/net-neutrality-recent-developments-and-their-technological-implications-326385/