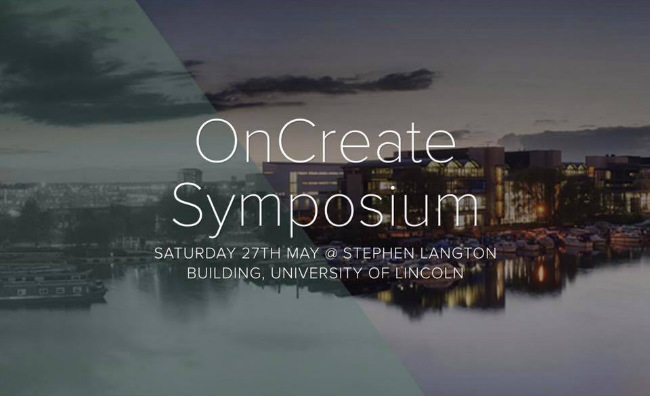 Saturday May 27 2017, the OnCreate ERASMUS project presents it's results at a symposium at Lincoln University. The OnCreate project adresses problems arising when students collaborate online on solving creative problems. In the OnCreate project a number of online courses have been developed among the ten different universities.
The participating universities and Universities for applied science ("Fachhochschulen - FH") are:
HOCHSCHULE MAGDEBURG-STENDAL FH, Germany (coordinator)
TAMPERE UNIVERSITY OF APPLIED SCIENCES, Finland
UNIVERSITY OF LINCOLN, UK
UNIVERSITY OF TAMPERE, Finland
UNIVERSITY OF AALBORG, Denmark
FH-POTSDAM, Germany
SULEYMAN DEMIREL UNIVERSITY, Turkey
UNIVERZA V LJUBLJANI, Slovenia
LAPLAND UNIVERSITY OF APPLIED SCIENCES, Finland
CVJM-Hochschule - International University of Applied Sciences, Germany
The presentations from the symposium can be seen live, and later in an archived version here: https://www.facebook.com/OnCreateLincoln/?hc_location=ufi
and here: http://on-create.eu
CMI / ES department Aalborg University (Jannick Sørensen) present findings on the 'Silent Game' method for team-building among students.

Department of Electronic Systems also present another ERASMUS project at the symposium. Jens Myrup Petersen presents the project Colibri via a video.