CMI hosted its annual Indian Internship 25 May-23 June. This year, 27 interns and 3 faculty members from MIT-ADT University Pune visited CMI. The team was led by Prof. Dr. Ranjeneeshkaur Sachdeo-Bedi, Dean Engineering, MIT-ADT University, Pune. The interns were 2nd and 3rd year bachelor students studying either computer science, electrical engineering, mechanical engineering or Information Technology.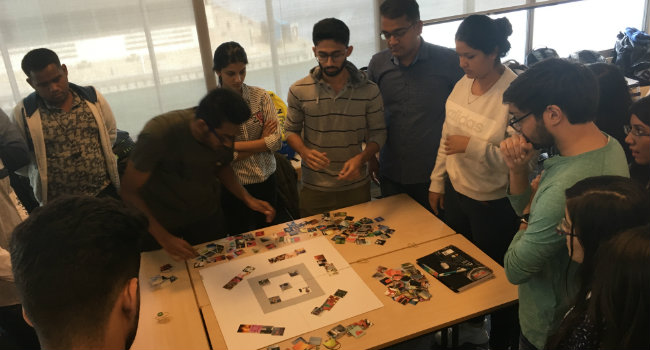 The theme for the internship was "ICT development and applications". The faculty at CMI provided technical, business and security courses to the Interns using the Problem Based Learning approach. The students, divided into 5 groups, utilised the knowledge from the courses taught to develop five conceptual successful projects:
1. Smart electricity consumption
2. Smart Cart shopping solution
3. Sensor based trash-monitoring systems
4. Sensor based smart parking system
5. Sensor/Taser based wearable device to aid women ward off attackers
In each project, they had to develop the technical and market basis for the product. The students also had an opportunity to programme an Arduino and connect it to circuit boards to develop a melody-producing device. Here they had the opportunity to create Bollywood sounds.
During their stay in Denmark, the students paid an industry visit to the company BlueTown ApS.