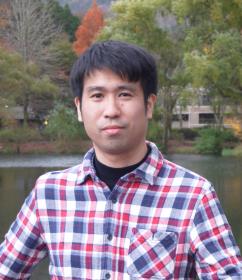 Chien-Cheng Wu (a.k.a Stanley) is a new first year PhD student with CNT/CMI, who is co-advised by Professor Cedomir Stefanovic and Professor Petar Popovski. His research interests lie in wireless communication, ubiquitous computing, machine learning and mobile applications.
Stanley decided to pursue his PhD with AAU/ES that offers an innovative research environment, and he was also awarded funding grant from the H2020 Marie Skłodowska-Curie WindMill Project. Stanley focuses on the wireless communication systems and machine learning: how to take high-level machine learning tasks and build software systems to optimise URLLC metadata/data flows without sacrificing their throughput and round-trip latency.
Prior to AAU, Stanley obtained his B.S. and M.S. in Computer Science at National Chiao-Tung University, Taiwan. He has worked under Professor Bao-Shuh Paul Lin and Professor Yu-Chee Tseng on Wireless Telecommunication and Mobile Applications. In addition, he was a software engineer for 6 years. He had worked on 4G protocol for smartphone, enterprise communication platform for SMB companies and many other IoT products with wireless connection.
In his spare time Stanley is an avid runner, ukulele player, and food enthusiast. He invites anyone who would like to chat, please to reach out at ccw@es.aau.dk .