May 13-17 Sokol Kosta attended The Web Conference 2019 (TheWebConf, previously known as WWW), held in San Francisco, CA, USA.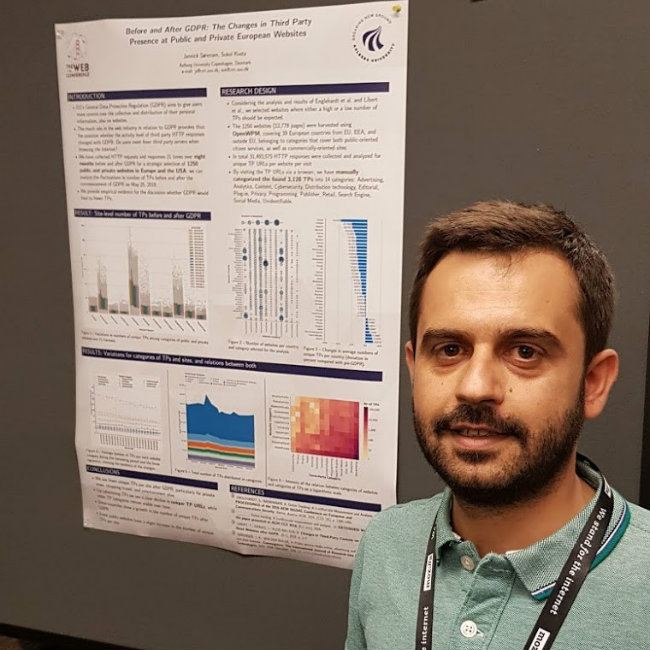 Sokol presented the paper with title "Before and After GDPR: The Changes in Third Party Presence at Public and Private European Websites", prepared in collaboration with Jannick Sørensen.
The paper presents the authors' findings after an eight-months longitudinal study from February to September 2018 of 1250 of popular websites in Europe and US, in relation to the changes in the number of third party server appearances as a consequence of the new GDPR regulation. Analyzing the number of third parties over time, the authors notice a decline in the number of third parties in websites belonging to certain categories. However, the authors conclude that there is no real clear evidence that the decline can be attributed to GDPR.