Tuesday 5 March 2019, Professor Knud Erik Skouby and Niels Koefoed participated in a workshop at the TIME conference 4-5 March In Warsaw.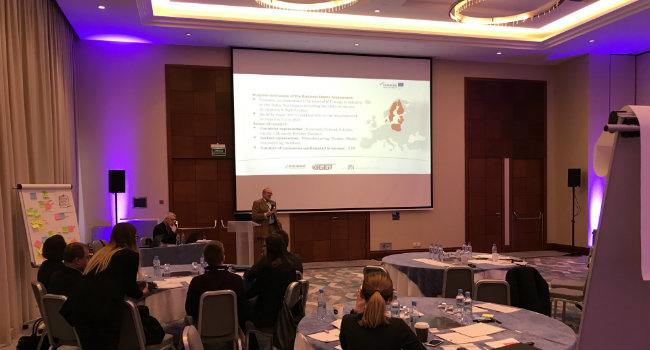 Professor Knud Erik Skouby gave a presentation of the findings of the Business Needs Assessment in the Baltic countries.
Innovation, Industry 4.0? How to effectively develop and bring new ideas, processes and business models into company life? How to win the Industry 4.0 game? How to collaborate – inside and outside the company to achieve the best results for the business? These were the questions addressed during Diginno Innovation Session in Warsaw, held as a part of Economic Forum TIME.