During the days 9th-11th of October, the Wireless World Research Forum, WWRF, held its 43rd meeting in London, Teddington. The theme of the seminar was: "Intelligent Applications for a 5G Connected World". Over the three days, researchers and industry representatives talked about 5G applications and future networks and there were held workshops on health care delivery under 5G infrastructure and Cyber Security amongst others. From Electronic Systems, CMI, there were several presentations: Szymon Izydorek, who was an ICTE student, presented a paper he had written with Reza Tadayoni on net neutrality and 5G. Szymon is on the picture below with Knud Erik Skouby from CMI.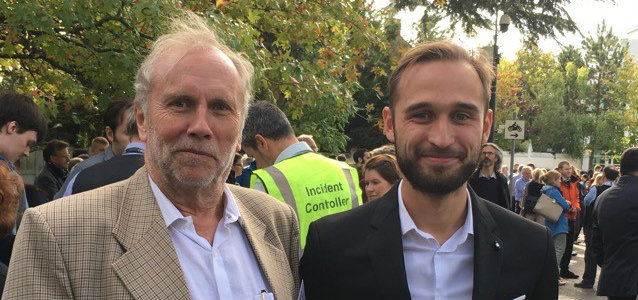 Other presentations were from Idongesit Williams who had a paper on Cross-border aspects of 5G business models, Julius Asamoah Yaw, who had a paper on the next frontier in financial inclusion. Both of these papers were presented by Knud Erik Skouby due to difficulties in obtaining visa and other travel plans of the authors. Finally, Lene Sørensen presented a paper on Consent Cookies.
At the meeting there was opportunity to meet with colleagues from other universities and companies at the National Physical Laboratoty in Teddington, where the seminar was held..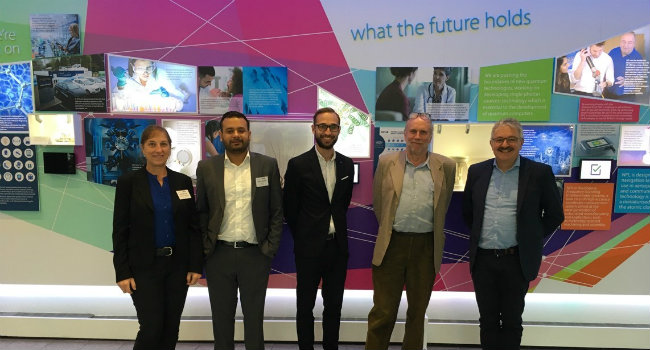 The "Danish delegation" at the WWRF: Lene Sørensen, Samant Khajuria (Terma), Szymon Izydorek, Knud Erik Skouby and Peter Lindgren, Aarhus University.